There's just something about a cowl that speaks of comfort, coziness, and soft joy. I'm not sure if it's the small project size or the seemingly infinite palette of design options, but cowls always seem to hit their mark. With the cool winter nights still upon us, here are five of some of our favorite cowls that you can knit up in a weekend!
Breakers – $8 CAD Thick and luscious, this cowl is a plush, oversized delight! Deliciously easy stitches pair with bulky weight yarn for a nearly instant knit (PS – no bulky on hand? Use two strands of worsted!).
Siesta – $8 CAD Siesta has a wonderfully subtle texture that maintains interest and fun throughout the knit. The unique shape of this kerchief-like cowl means your neck stays warm on even the coldest of days.
Asante – FREE! This gorgeous cowl is just the ticket for colour and simplicity! Explore your creativity by playing with the order of colours in our Party of Five mini-skein sets for a project that is unique to you!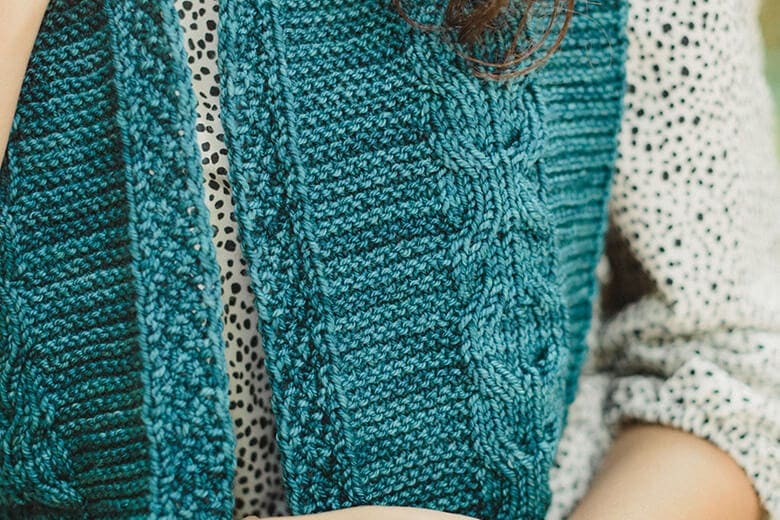 Aine – $8 CAD Rich, opulent cables and simple garter and moss stitches come together to create a completely reversible fabric. Pair that with our wonderfully squishy Superwash DK and you have a cowl that is heavenly to knit and wear year-round.
Winterberry – $8 CAD If you've been eager to try your hand at a new technique, like double-knitting, then you'll delight in the beautiful motif of the Winterberry cowl. Crazy warm, perfectly reversible, and scrumptiously soft. The perfect all-in-one cowl!
How big around do you like your cowls to go? Long enough to double or triple? Or do you prefer small circumferences just long enough to tuck into your coat?