Surely, winter must be entering its final stretch, right? Tell me this is true!? Even as I pout watching more snow fall outside this week, I will admit to one note of thanks and that is the opportunity to continue savoring my winter knits. Soon, though, we will start to feel warmer days as we slowly, ever so slowly, transition from winter to spring. That's where my favorite project comes in: the cardigan.
The cardigan is our unsung hero for layering! Versatile and comfortable, you can easily dress them up or down with a variety of options, from button-up, cuffed shirts to tees or tanks. Here are some of our favorite cardigan picks:
Glenwood – $9 CAD Ultra cozy and simple to knit, this worsted weight cardigan is like a warm dream. Whether it's the comfortable length or the yummy texture, we think this might be your go-to favorite, too.
Cascade Falls – $9 CAD This open-front cardigan has just enough cablework to whet your texture-craving appetite without being overwhelming or hard to work. Pair this up with your favorite tee or a high-collared top for layering fun.
Haven – $9 CAD This stunning (I mean, really, it is STUNNING) poncho begs to be worn year-round. It's rich, simple shape looks smashing with just about any outfit, from jeans to strappy dresses.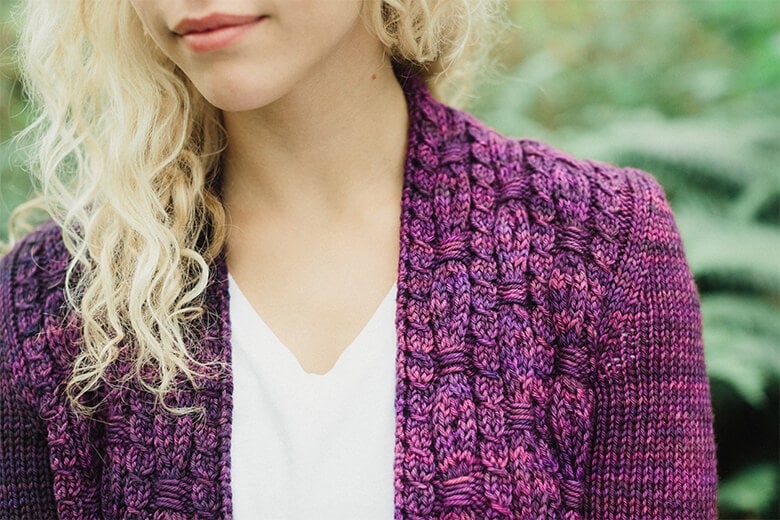 Vineyard – $9 CAD This sophisticated cardi promises pure coziness, but with a hint of elegance from the gorgeous ribbing and wrapped stitches. It's one of those pieces that you will want to wear all year.
Whisper – $9 CAD When it comes to classic, simple, and oh so casual, the Whisper cardigan is exactly what you need. Simple lace and beautiful shaping ensure a fitted garment that will be your wardrobe staple.
Are you a cardigan wearer or sweater knitter? Why or why not?