I was sitting on my back porch, sipping my tea, gazing around in the early morning, and I just … inhaled. Slow and deep. That soft smoky edge to the air was definitely there. Subtle, yet so enchantingly crisp. Fall is here again.
With its rich colours, sweet sense of longing, and gently cooler air, fall … is … here.
And with its arrival, I am falling head over heels in love with knitting, and yarn, and creating again. How does the season do that? How can a simple season that exists all on its own, something that comes and goes, year after year, evoke such a romantic yearning deep within every single time? Whatever its deep-rooted, earthly magic, I don't want it to end. It's a time of warmth and comfort, yet also an introspective resurgence that compels me to dig deeper to uncover, or re-discover, my "maker" spirit.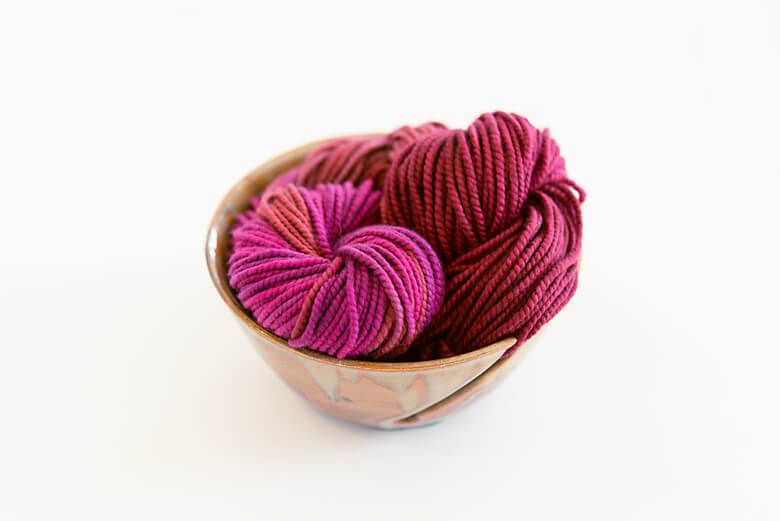 And oh how our new yarn, the Superwash Soft, fits its lofty goodness right into that essence!! I can't get enough of it. Unbelievable in its softness and insanely buttery in its twist, our new bulky captures every need I've craved and wrapped it up into it's gorgeous warmth.
I gave it a little playful experiment in swatching and it gave me all its love. Cozy delight, beautiful stitch definition, and a smooth flow across the needles are just the beginning. Cables seem to radiant off of the fabric as if they were made for each other. I played with the colourways Oxblood and Pomegranate, two luscious reds that are just rich and juicy with depth. Whether you are dreaming of cardigans or accessories, blankets or pullovers, I hope that you give this luscious yarn a try.
Would you like to try the super simple stitch pattern I used? I used size US 10.5 (6.5 mm) needles with the Superwash Soft and cast on 25 stitches. All you need to know is knits (k), purls (p), and slipped (sl) stitches. To work these slipped stitches, though, you are going to keep your yarn always to the Right Side of the fabric, resulting in a ladder effect. On a RS row, you'll slip the stitch, as if to purl, keeping the working yarn to the front of the piece (otherwise known as wyif). On a WS row, you'll slip the stitch, as if to purl, keeping the yarn to the back of the piece (known as wyib). (PS: If you are new to slipped stitches, all you do is insert the right-hand needle into the stitch on the left-hand needle as if to purl, but don't work it. Just sliiiiiiide the stitch all the way over onto the right-hand needle and continue working the next stitch as indicated.)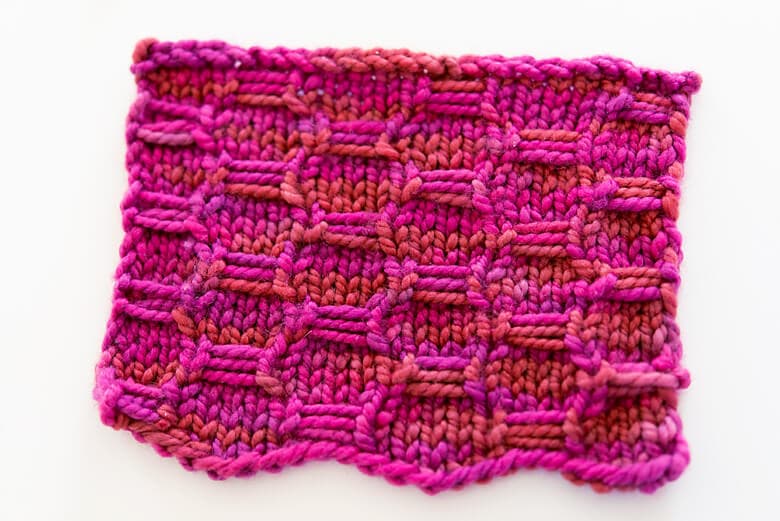 Fence Post (mult of 8 sts + 1)
Set up Row (WS): Purl.
Row 1 (RS): *K5, sl3 wyif; rep from * to last st, k1.
Row 2: P1, *sl3 wyib, p5; rep from * to end.
Row 3: Same as Row 1.
Row 4: Purl.
Row 5: K1, *sl3 wyif, k5; rep from * to end.
Row 6: *P5, sl3 wyib; rep from * to last st, p1.
Row 7: Same as Row 1.
Row 8: Purl.
Repeat Rows 1 – 8 for pattern.
This pattern is unique with the 3-row section of slipped stitches, resulting in a slightly tucked look. Whether for an afghan, shawl, or cardigan, it would work really well! Give it a play and let me know what you think. In the meantime, my friends … savor this season and open yourself to the rich beckoning of earth's creativity.