It's here, it's here, it's HERE! Fall weather is finally making her cooling presence known and, if you know us knitters, then you'll know we are pulling out the wool! Let there be crisp breezes, changing leaves, and perfect fall-weather sweaters. While we have so many sweaters that we love (insanely love) are five of our top picks you'll want to knit now…
$9 – This new pullover is the perfect little number to dress up or down. Hints of cables add the perfect touch of decadence.

$9 – An easy ribbed cardigan that is lush and cozy to wear all day. It knits up quick in Superwash Worsted for the perfect cool-weather sweater.

$9 – Sophisticated and utterly elegant, this engaging sweater is fun to knit, but a dream to wear over your favourite fall skirts.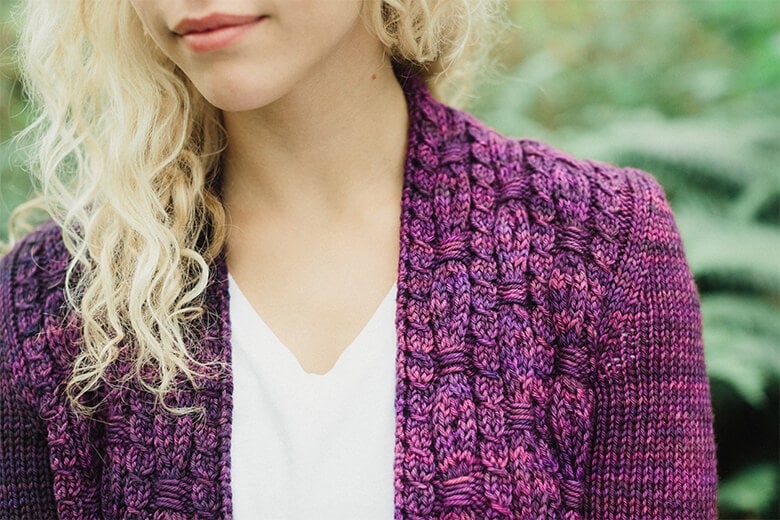 $9 – Squishy ribbing and wrapped stitches add total grace and delight to the front panels of this cardi, promising a warm, cozy piece for every knitter.

$9 – One of our personal faves, the yummy texture in this comfy sweater is to "dye" for. The fit, comfortable but stylish, is ideal whether you want to snuggle up or run errands.
PS. The pattern featured at the top of the page is another one we can't resist: Presanella.