Fall is my favourite season. I love the crispness of the air, the GORGEOUS colours and the fact that it's time to break out our hand knits! (or in my case, handspun hand knits!) There is something so "romantic" about the cooler weather and the idea that curling up by the fireplace with my knitting is just around the corner.
This month's colourway, dyed on SW BFL, definitely reminded me of fall. I quickly split it up for a two ply fractal, keeping one half as is and splitting the other into three pieces.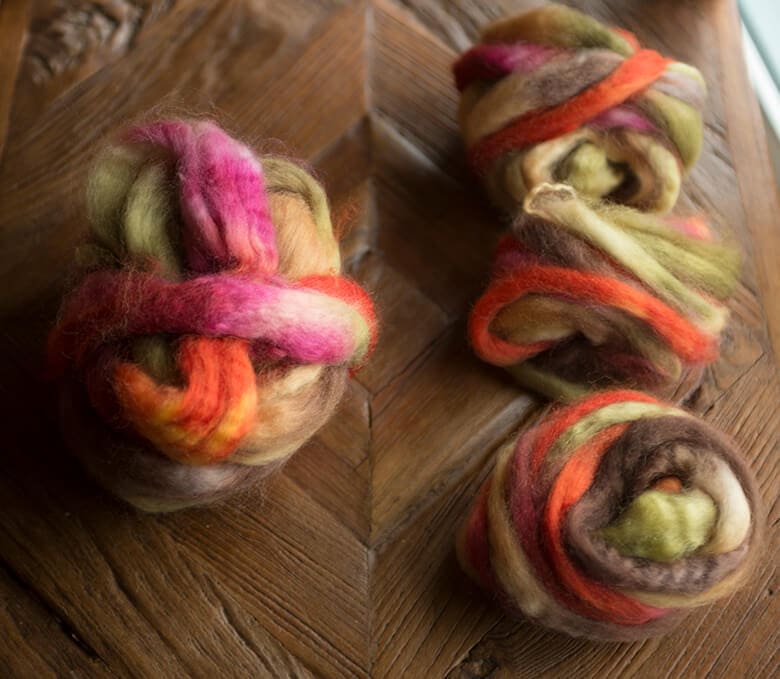 There's something about spinning thicker yarns that is so very gratifying. I think from beginning to end, this spin took about an hour and a half. I have 93 yards of a very plump Aran weight, which may end up being mittens at some point soon!
Fractals are one of my all time favourites, because I love the way the colours play off of each other. There are very few spots where the colours match up, which makes for a very interesting knit.
Have you dived into this month's club? We'd love to see what you're doing. Please head over to the Ravelry group or tag your images with #sweetgeorgiayarns or #sgyclub on Instagram, so that we can find them!
Until next time, Happy Spinning!
~Katrina