Grey skies, leftover snow, bitter cold. These late winter days aren't really showing us a whole lot of love in the colour department lately. It might be that we just have to make our own brightness! We've launched three gorgeous, colourful patterns that fill the crafting heart so much more than candy inside some heart-shaped box! 
Solna by Mary Beth Temple
Delectably light and lacy, this gorgeous shawl, with an easy four-row repeat, is an instant favourite! Starting at the smallest point to emphasize the wrappable curves, it's a perfect project for using up one full skein of
Tough Love Sock
(crocheted
in Violet).
Eskra by Tabetha Hedrick
Hues in a decadent gradient from our limited-edition
Eden Sock Yarn Blank
are like a balm to the winter blues. Add in a little texture, a bit of skill-building, and a familiar shape, and you have the makings of a shawl that brings delight from beginning to wearing.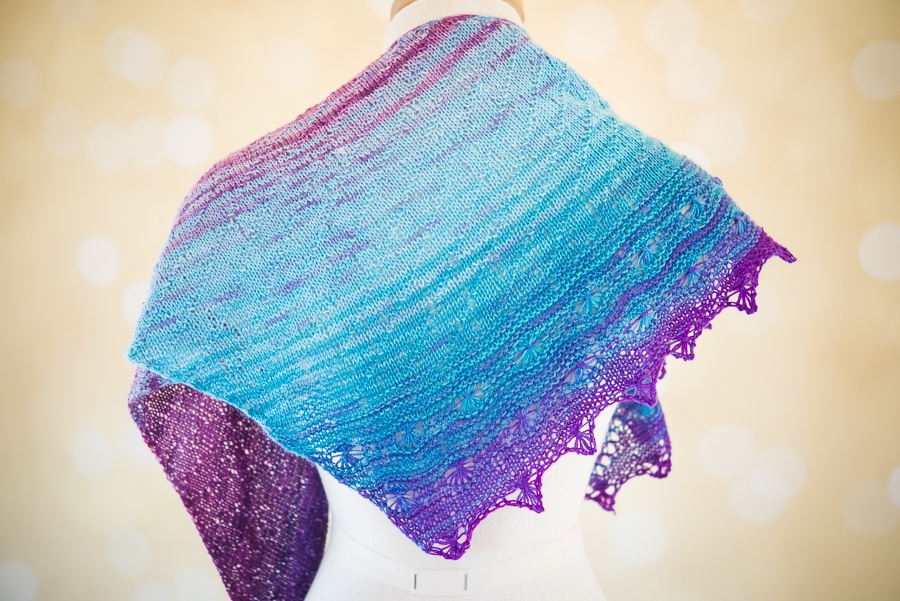 Ferndale Set by Rebecca Craig
This cozy cowl and fingerless gloves are the perfect accessories to fend off the winter chill. Highly textured with slip stitches, they are a quick knit in our
Superwash Worsted
(this
 sample was worked in Cranberries in Snow). The design is a stunning way to show off hand dyed yarn or texture with a solid colour.