Our first limited-edition sock blank of 2021 is here! We love this time where we get to share with you colourful hand-dyed gradients as an exciting option for new colour play in your knitting, weaving or crochet projects. Introducing: Frozen Grapes!
Just imagine those late fall cold snaps in the vineyard, with the last purple concords hanging heavy on their slowing-fading green vines. Silvery frost speckles the juicy orb like a sprinkling of sugar. It's a vision fit for a winter greeting card and the perfect array of hues for our Frozen Grapes colourway.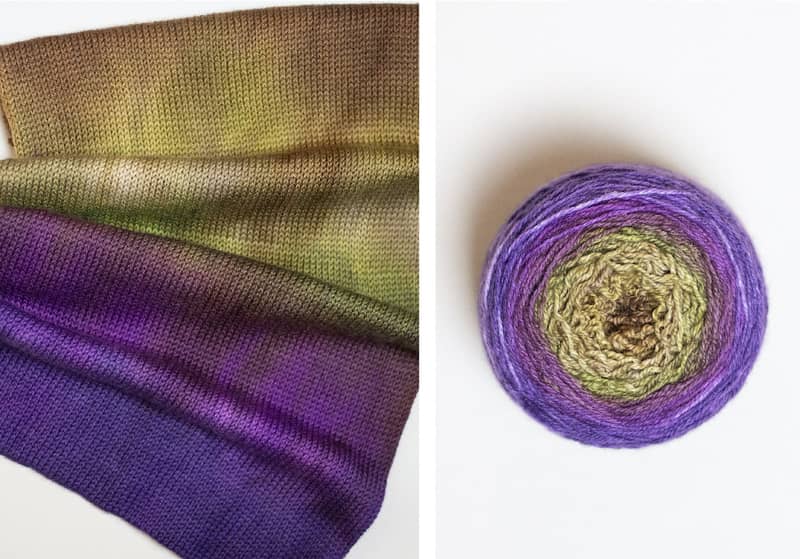 Vibrant purple pops against the natural shades of pale silver, soft green, and syrupy-brown. Refreshing and delectable all at once, as if you'd snacked on one of those frozen treats (which you should try because it is totally yum!).
Click here to shop our Frozen Grapes Sock Yarn Blank!
And for a helpful look at what working with sock yarn blanks are all about, watch our Using a Sock Blank tutorial on the School of SweetGeorgia! And we'd also love to see what projects you create – tag us on Instagram at #sweetgeorgiayarns or @sweetgeorgia!