We're gearing up and getting ready for the busy and exciting month of Socktober – our annual celebration of all things sock knitting and sock weight yarns. We'll be sharing more info once the month of October rolls around, but there's one thing we want to share a little bit early… our Socktober Sale!
From now until the end of September 21st, enjoy 30% off the following fingering-weight yarns:
Enter the coupon code: SOCKTOBER2021 and the discount will be applied to all applicable items in your cart.
NOTE: As we work on processing and preparing all Socktober Sale orders, please note that pick-up and shipping will take place towards end September. (Sale excludes Tough Love Sock, mini-skein sets, and sock yarn blanks. Coupon code expires September 21, 2021 at 11:59pm. Not applicable towards previous orders.)
It's an excellent time to try out our new BFL+Silk Fine yarn base, which Felicia spoke about in a recent vlog episode, as well as our other fingering-weight yarns you may not have tried yet. And although we may be celebrating socks, it's also an excellent time to stock up for sweater weather and cozy projects for the new season ahead!
We are also super excited and can't wait to see local makers in person at Knit City Mini, taking place October 2-3 in Vancouver! We'll be bringing along with us some of our latest releases as well as filling our booth with colourful yarns, fibres and project inspiration.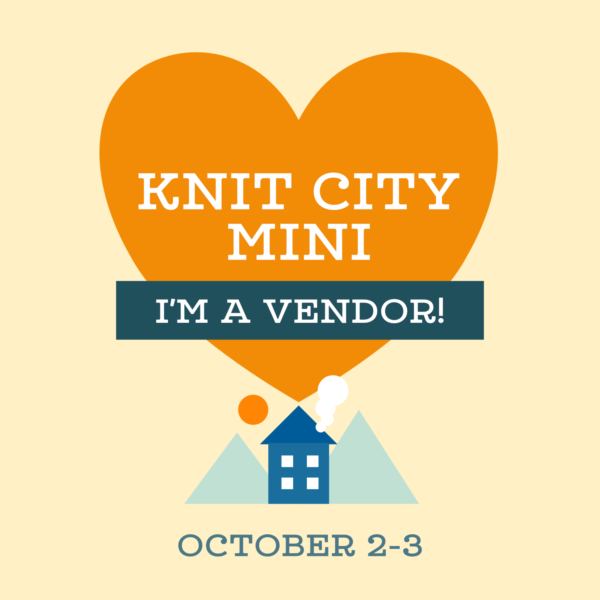 Is there something you'd like to see at our booth? Leave us a comment here and we can do our best to bring it along!
With a smaller booth space than usual, if you would like to order ahead – either as part of our Socktober Sale, sweater quantities of yarn, or for any spinning and weaving equipment – place your order by September 24th and we can have them ready for pick-up at our Knit City booth! Please add a note "Pick up at Knit City" in the comment section when placing your order online.
We can't wait to see you there!